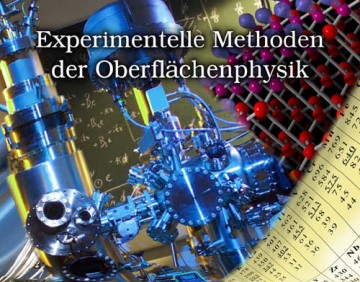 Experimental Methods in Surface Physics
Die Vorlesung wird 2023 voraussichtlich auf Englisch abgehalten.
The course will probably be given in English in 2023.
Da beim Überarbeiten immer wieder ein paar Fehler hineinrutschen oder vielleicht so manches seit Jahren verbesserungswürdig ist: Für Hinweise auf Fehler, Ungereimtheiten, schwer verständlichen Quatsch etc., oder wie sich die Vorlesung oder das Skriptum verbessern ließen, bin ich immer dankbar! -M.S. !!