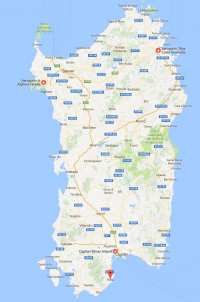 The SIMDALEE2 Conference is being held at Hotel Flamingo in Pula which is located in the south of Sardina.
We advise all participants to plan their flight to Cagliari Airport, for it is by far the closest airport to the venue.
The other two airports ( Alghero-Fertilia/Riviera del Corallo Airport Olbia-Costa Smeralda Airport) may be advantageous only if a vacation before or after the conference is scheduled.
As Cagliari Airport is located 7km northwest of Cagliari, transit from the airport to the city center takes only 10 to 15 minutes. Transportation options available to passengers include taxi services, buses and rental vehicles.
Information on planning a journey by bus or car, with up to date travel information on the day, can be found here.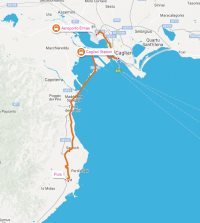 Buses offer the cheapest option of public transport with a one-way ticket costing approx. €1.
There are two bus stations within Cagliari Airport. The first is located outside the arrivals area and buses operate from 8.40 in the morning to 11.30 at night. The second stage is outside the departures area. Here the first bus is at 5.20 am and a bus departs every half hour until 10.30 pm. Please click here for further information on the bus schedule (Bus line 160).
From the main bus station on Piazza Matteotti in Cagliari, ARST buses serve nearby Pula (€3, 50 minutes, hourly)
Please click here for further information on the bus schedule (Bus line 129).
Taxis can be obtained from the taxi ranks outside the terminal. The price for One-Way range from: 65€ - 80€ (£55 - £70)
The SIMDALEE2 Conference committee will try to arrange a shuttle service for an easier Airport-Hotel transfer. Participants will be contacted with further information on this service.
To arrange the shuttle service please use the form shuttle-service_simdalee2017.pdf.
Please complete (type or print) this form and return it until August 31th, 2017 the latest and send it via fax or email to Ms Helene Perlini (Fax: +43 1 58800 218 / e-mail: helene.perlini@verkehrsbuero.at).