The venue of the conference is set in Santa Margherita di Pula, on the south tip of Sardinia.
Two of the few beach hotels in South Sardinia directly by the sea, where you can find a beach
with pure white sand which is only a few steps away from the rooms of the hotel.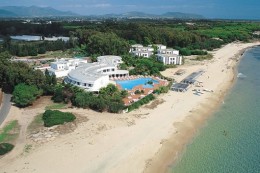 Wi-Fi connection

Wi-Fi is available in all Deluxe rooms and conference venues for free.
For using Wi-Fi in the lobby, please ask for a voucher at the reception.
Conference Venue

The Hotel Flamingo Resort has a congressional centre of six, up to 30-seater, halls, large foyer and an office area, also usable as an exhibition area.
Free Wi-Fi!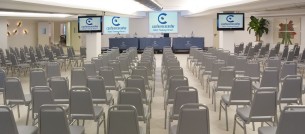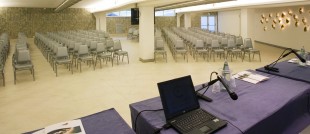 The participants of the SIMDALEE2017 Conference will be accommodated in Hotel Flamingo and Hotel Maria Pineta.

Hotel Flamingo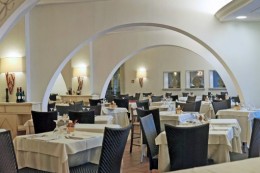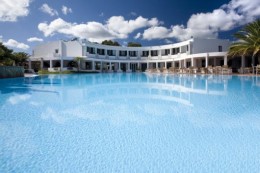 You want to add extra days before or after the conference?
The hotel agrees that same room rates shall be used for Simdalee2017 attendees also in the case they make reservations for up to 7 days before and after the conference, provided that the reservation consists of a continuous period.
Please register for your whole stay (incl. extra days) via the online registration page. The extra days will be automatically calculated and invoiced separately.
The Conference fee includes accommodation from Monday until Friday (4 nights).

For further questions please contact Mrs. Perlini.

Standard room
FFB
€ 116.00 per person per day (twin)
€ 147.00 per person per day (single use)

Deluxe room
FFB
€ 129.00 per person per day (twin)
€ 159.00 per person per day (single use)

Full board treatment includes breakfast, lunch and dinner and "beverage included" (0.25 house wine and 0.5 mineral water per person and service)

Hotel Mare Pineta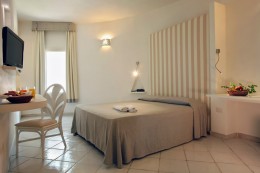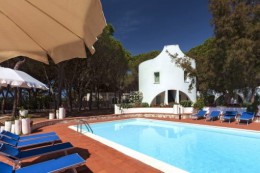 You want to add extra days before or after the conference?
The hotel agrees that same room rates shall be used for Simdalee2017 attendees also in the case they make reservations for up to 7 days before and after the conference, provided that the reservation consists of a continuous period.
Please register for your whole stay (incl. extra days) via the online registration page. The extra days will be automatically calculated and invoiced separately.
The Conference fee includes accommodation from Monday until Friday (4 nights).

For further questions please contact Mrs. Perlini.

Standard room
FFB
€ 93.00 per person per day (twin)
€ 122.00 per person per day (single use)


Full board treatment includes breakfast, lunch and dinner and "beverage included" (0.25 house wine and 0.5 mineral water per person and service)